Video:


MEMBER SPOTLIGHT: Keith Trimels

Just a few years ago, Keith Trimels attended his first AWAI FastTrack to Copywriting Success Bootcamp …

And he says hearing directly from AWAI Successes Jon Stoltzfus and Jen Adams, as they shared what they've learned on their journeys to full-time copywriting, was eye-opening.

As Keith recalls, "I was amazed that real people were making real money writing copy. Most important to me, they were doing it on their own, very different terms. I left that Bootcamp with a wealth of new knowledge … and motivation to apply that knowledge in a way that fit my unique terms."

Fast-forward to 2021 and Keith was one of the featured Member Spotlights at this year's Bootcamp!

He's such an awesome guy, and now he's truly living the writer's life on his terms.

At 16, Keith dreamed of living and working on a sailboat, and his decision to become a copywriter made it possible.

Today, he has clients from Australia to Germany to India … and writes for them on a sailboat in the Sea of Cortez, Mexico or from the mountains of western Montana.

He's already sold over $1 billion (with a b) writing for Fortune 50 B2B businesses as well as B2C companies — and he's just getting started. Writing sales letters, he's in a position to earn up-front fees as well as royalties on the sales he generates.

But when Keith spoke during his Member Spotlight, he spoke about how copywriting has transformed his life in a surprising way …

A way that's been even more meaningful than all the money he's been earning.

Watch Keith's talk from this year's Bootcamp.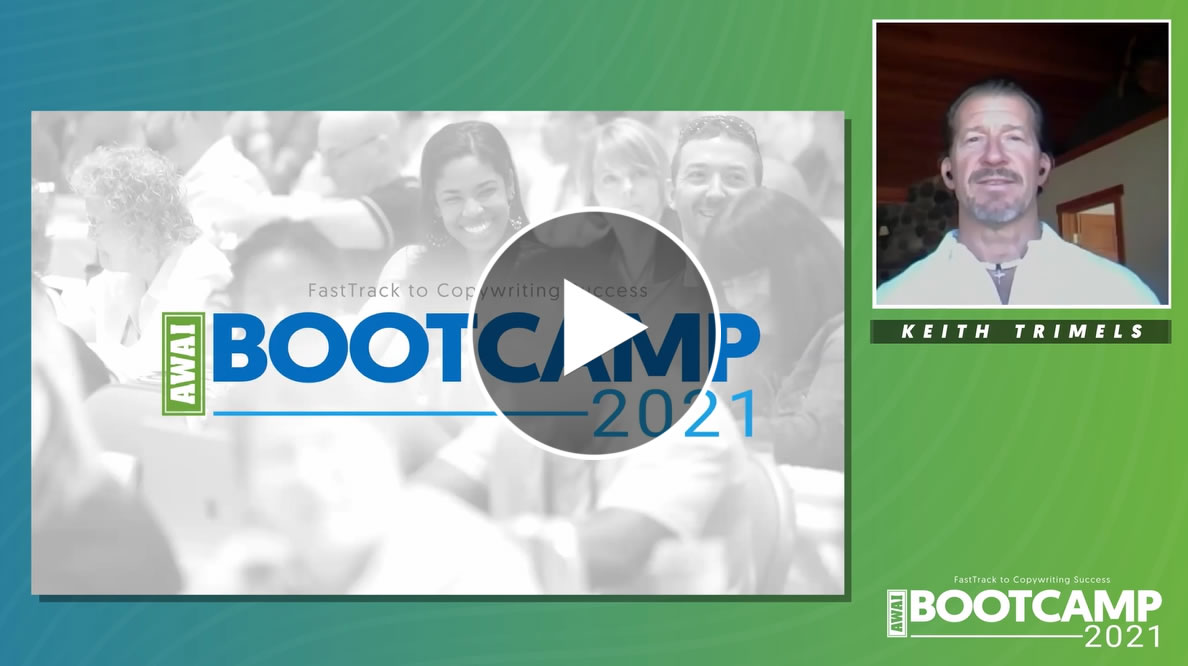 Published: November 11, 2021