Annette Elton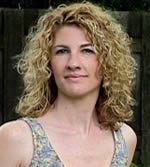 AWAI Member Since: 2005
What's your current occupation?
Writer & Business Owner
What's your former occupation?
Office Manager for Physical Therapy Practice
What was the first project you landed?
Using the skills and tools I'd learned from AWAI's copywriting program, I landed my first paying client before I'd finished my third installment. A software manufacturer needed an overhaul of their auto-responder/email campaign.
What are your current projects?
As owner of All Custom Content, LLC we have several ongoing projects and a monthly membership program that keep us busy. We've recently added more services to provide an all-encompassing content creation package including graphics, research, and some administrative services. Personally, I'm presently working with Sterling Publishing to publish a book that should be available near the end of 2014.
What has been your proudest copywriting moment?
There are many proud moments as a writer. I love it when someone tells me that an email campaign we created generated immediate results. It's extremely fulfilling to help other business owners succeed and grow their business. We're delighted to be the partner and service provider that helps so many business owners grow their business and achieve their dreams and goals.
What's your favorite niche to write for?
Health and wellness and personal development. I love helping people improve their lives.
What's your writing routine?
I'm a morning person, so I usually get started around 5:00 a.m., after a healthy cup (or three) of coffee. I attend a CrossFit class mid-morning and then it's back to work until the kids come home from school. My workload is fairly consistent so it's been nice to create a structured work-day.
Please give us an example of how your life has changed since becoming a copywriter.
Being able to generate consistent writing work has meant that I can plan for the future – which includes paying for my children's college. It also means that I am able to earn a living and still have time to pursue other interests like CrossFit and fiction and non-fiction book projects.
What success tip would you like to share with your fellow writers?
Be a partner not a provider. Many clients prefer to have a consultative and collaborative relationship. Trust that you know what you're doing and can provide insight and guidance, but also listen to what your client has to say – we can all learn a lot from one another.
When did you realize you were living the copywriter's life?
I knew I was going to make it as a copywriter, and live the life I wanted to, when I was able to quit my job and pursue writing full-time – actually only five months after I began AWAI's program!