Charlie Byrne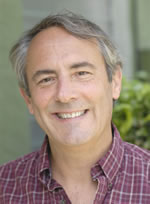 What's your current occupation?
Editorial Director/Copywriter for Early to Rise (ETR)
What's your former occupation?
Senior Software Engineer
What was the first project you landed?
Well, my story is a bit unusual in that I'm an employee rather than a freelancer. So I don't know if "landed" would apply. One of my first assignments was to come up with a new promotional idea for ETR's Goal Setting Program. That turned into the "Unleash Hell on Your Goals" headline that did pretty well, and so I was on my way.
What are your current projects?
I'm working on copy for a new ETR "Lifetime VIP" program, as well as our upcoming summer and fall conferences.
What has been your proudest copywriting moment?
The first time I brought a draft promotion to Michael Masterson and he didn't throw it right in the trash (just kidding – although not by much)! Actually, it was at a copy review with one of the most successful online marketers in the industry today. We got to my promotion (all copy was being reviewed "blind"). The guy held up my lead and said, "When I got this in my email, I didn't know what it was, but I know I couldn't stop reading it. Who did this?"
What's your favorite niche to write for?
So far, I've written mostly for business opportunity (biz-opp) and self improvement with just a small amount of financial and health so far. I like to think I could pick up these areas given a little bit of time and with the help of some mentoring and the AWAI programs out there. In fact I just ordered the AWAI health market program last week, because ETR is going to be starting up some very interesting stuff in that area. I'd like to give it a shot, because who knows… that could turn out to be my best area to work in, but I'll never know if I don't try.
What's your writing routine?
I'm an early bird, so I usually get up around 5 a.m. and work for about an hour. Then I take care of morning routines (exercise, breakfast, etc.) and then work again from about 8 to 5:30. I usually work about an hour in the evening as well. Saturday or Sunday I take a few hours to clean up emails so I can start the week with a clean slate. I also sometimes use the weekends to work on little "pet" promotional projects that I'm just experimenting with. I'll come up with headlines and leads for products (sometimes I just make them up), and then during the week I'll send them around to mentors for comments. My theory is that I let my imagination (and writing) run wild and then worry about toning things down (or actually creating the product) later.
Please give us an example of how your life has changed since becoming a copywriter.
Well, I can tell you that I'm writing this at 2:08 p.m., April 4, 2007 from my new "summer" cabin in Boothbay Harbor, Maine… looking out into the woods and down on the serene waters of Pleasant Cove. Even though it's spring (and at the moment, snowing!), I still love being here. The income that copywriting provides helped me to build this dream. And the freedom of being a writer allows me to come up here to recharge my batteries every few months.
What success tip would you like to share with your fellow writers?
Here at ETR we sometimes see people in business who get in trouble because they've fallen in love with their ideas – and yet the marketplace is telling them something different. It's the same thing for copywriters. I often get excited about a new headline and I desperately want to make it work. But you've got to face facts. Don't make excuses, just move on to the next idea if what you have isn't working. Sure, I'm always afraid I'll "run out" of good ideas, but I don't think that really happens if you keep your radar up and your energy level high.
When did you realize you were living the copywriter's life?
Last year ETR held two completely sold-out conferences. A number of times I was introduced to attendees, and after explaining who I was and what I do for a living, they said, "Thank you! You're the reason I'm here! You wrote that sales letter, right?"
That wasn't the best part though. The best part was when we heard from them later in the year and found out how the conferences had helped them land new jobs or clients, make a lot more money, and generally improve their lives overall. That is when I realized that if you write about products that are high quality, you are truly helping people – while at the same time making a very nice living and making your business grow. What could be better than that?