Julia Borgini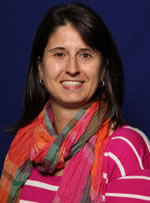 AWAI Member Since: 2010
What's your current occupation?
Freelance writer
What's your former occupation?
Technical Writer
What was the first project you landed?
Unpaid: A guest blog for a biometrics firm.
Paid: Article for Wealthy Web Writer
What are your current projects?
Corporate blogging for 2 B2B technology companies & a B2B marketing firm.
Website content refresh & press releases for a hardware security company.
White paper for a B2B software company.
Copyediting a book on Lean Change Management techniques.
Website content refresh for a software development company (produces a software development code management system.)
Marketing articles for Onward Magazine
What has been your proudest copywriting moment?
Getting an article published on Social Media Examiner this past spring.
What's your favorite niche to write for?
Technology
What's your writing routine?
I work M-F only.
I work on projects every morning, from 8:30-11:30, with intermittent breaks for emails.
Afternoons are generally spend on follow up emails & social media, plus any reading I want to do.
I don't work Friday afternoons if I can.
Exercise is usually done in the afternoon a couple of times a week.
Please give us an example of how your life has changed since becoming a copywriter.
I love how my life is more flexible.
Taking a day off for personal appointments is no longer an issue. Or if I'm not feeling well, it's easy to take the day off and rejig my schedule for the rest of the week.
It's also left me more time to work on my other passion project, as a tennis umpire for Tennis Canada. As a lot of the tournaments in my area require working during the week, I love that I'm able to free up several days in a row to work the them, while still keeping up with my writing clients. Being so flexible has afforded me the opportunity to work as a line umpire at several pro tournaments (Rogers Cup, Tevlin Invitational, Cooper Challenger), as well as regional and national tournaments for the lower levels of tennis in Canada (U18 Outdoor Nationals, U14 Indoor Provincials, Senior Women's Eastern Regionals). It's a lot of fun, and a great way to stay involved with the game I love. Plus they pay me for it!
What success tip would you like to share with your fellow writers?
Preparation is important, but it shouldn't hold you back from just going for it. Once you feel even slightly comfortable with working as a freelancer, just go for it! Put yourself out there & see what happens. You may surprise yourself.
When did you realize you were living the copywriter's life?
When in the span of one week I spoke with my clients in Poland, Germany, California, Colorado, and Boston. And then talked with a prospect in my hometown of Toronto.
All from my home office. I went around the world without leaving home. Awesome.