Rick De Lima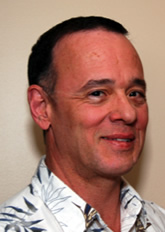 AWAI Member Since: 2004
What's your current occupation?
Freelance Copywriter and Marketing Consultant
What's your former occupation?
Retail Merchandiser, Truck driver and Entrepreneur
What was the first project you landed?
Actually, my first paying job was ghostwriting a sales letter for a well-known online marketer and copywriter. After working behind the scenes, I decided it was time to pull back the curtain and strike out on my own. I haven't looked back since.
What are your current projects?
Presently I'm working with a couple of companies on a monthly retainer basis. I'm helping them create and implement online direct-response marketing programs for their businesses. I write all their ad copy, newsletter articles, flyers and special promos.
I recently completed AWAI's great newsletter program, Creating Email Newsletters For Professional Service Firms. As a result my business is heading in an exciting new direction.
It's all very exciting.
What has been your proudest copywriting moment?
I would have to say my proudest copywriting moment was having my client call to tell me his sales had increased by 100% as a result of my copy. It was pretty exciting to prove to myself I could really write compelling copy.
What's your favorite niche to write for?
Info products, Newsletters for professionals, alternative health, web copy and direct mail.
What's your writing routine?
I'm usually up by 6am every morning. After exercising and meditating, I get right into reading any research material.
Once I've absorbed the material, I'll take a little break to let it sink in.
Then I'll pull out my yellow pad and start making notes. Call me old-fashioned, but I can write quicker than I type. So when my thoughts start to flow, I need to get them down ASAP. Sometimes I'll dictate my ideas into a small voice recorder and write them out later.
Sometimes I'll go for a walk or a short drive so I don't get info overload. When I return, I'm refreshed and raring to go.
Since I work with a couple of overseas clients, I adjust my schedule to allow for the time zone differences.
Some of my best work is produced mid-afternoon between 2pm and 7pm. By then all the information I've studied has had time to gel, and the words just flow smoothly.
Please give us an example of how your life has changed since becoming a copywriter.
Once I realized I could make my living "turning words into profit," it was like a huge load was lifted off my shoulders. All the naysayers who suggested I get 'a real job' are now envious of my lifestyle.
Instead of watching a clock or wasting time in useless meetings, I can dictate how my time will flow. I also have the freedom to live in two counties where I never see winter.
The freedom to work when I want from any location I choose seems like a dream. But I can tell you it doesn't get any more real than this.
I get to spend more time with my family and friends. And I can spend more time with my martial arts and watercolor painting.
What success tip would you like to share with your fellow writers?
Follow your dreams. Sure, there will be times when you feel it's just a pipe dream … but I'm here to tell you "Go for it!" Decide right now you're gonna make it. You can start right now by calling yourself a copywriter.
I also advise studying the many great AWAI courses currently available. Believe it and achieve it.
When did you realize you were living the copywriter's life?
I think after my early struggles and before achieving success, I wasn't 100 percent sure I could do this. But I just kept plugging away, honing my skills and knowing if I stuck with it, one day I'd make it.
It seems like all of a sudden the pieces just started falling into place for me.
I woke up one day, and the reality sank in … I don't have to go out to a 'JOB' today or ever again. What a great feeling to win back your freedom.
I'm living the life I've always dreamed of. Thanks, AWAI!