Gloria Rand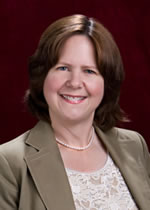 AWAI Member Since: 2008
What's your current occupation?
SEO Copywriter
What's your former occupation?
Freelance Writer/Producer
What was the first project you landed?
An SEO Copywriting job to optimize the website for WOAMTEC, a professional women's networking group.
What are your current projects?
Writing a monthly newsletter for Inner Beauty Skin Care; managing the Facebook page and producing videos for Sage Divorce Planning; managing Facebook & Twitter accounts for Conserv-A-Store, an eco-friendly products retailer, blog writing for two home builders, and writing medical articles for a doctor's website.
I also manage my own Facebook page and two SEO copywriting/social media marketing blogs.
What has been your proudest copywriting moment?
Getting a client onto the first page of Google as a result of my SEO copywriting work, and having Wordstream name my blog as one of the top 11 SEO copywriting blogs of 2009, along with Heather Lloyd Martin's SuccessWorks blog and Bob Bly's Blog.
What's your favorite niche to write for?
eco-friendly products, home building
What's your writing routine?
I do most of my article and web content writing in the mornings, and save keyword research and marketing projects for the afternoons. I typically write for 30-45 minutes on one project, grab a cup of tea, and then write for another 30-45 minutes on a different subject. But if I've gotten into a particular groove on a subject, I may just stick with it until it's finished and then change gears.
Please give us an example of how your life has changed since becoming a copywriter.
I've had to get over being shy! If you want to get clients, you've got to be able to talk with people to find out how you can best help them. I've also stepped out of my comfort zone by doing presentations, classes and webinars on SEO and social media. Even though I was scared in the beginning, I now enjoy teaching others how to use these tools to market their businesses.
What success tip would you like to share with your fellow writers?
Be patient and persistent. You won't always land a job immediately after making a presentation, but as long as you stay in touch with a prospect and are willing to help them, you'll eventually win their business. Also, do more than is expected of you. When you can under promise and over deliver, you'll endear yourself to your clients and win referrals from them.
When did you realize you were living the copywriter's life?
When I would meet someone for the first time at a networking meeting, and they would say, "Oh, I've heard such good things about you from so and so." Having a good reputation is key to developing and sustaining your business. I take great pride in helping my clients achieve their goals. Plus, getting paid to do what I love is an added bonus!