Kathryn Aragon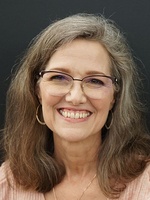 AWAI Member Since: 2010
In what year did you first join the AWAI program?
2010
What's your current occupation?
Content Marketing Manager and Editor, Writer
What's your former occupation?
Staff Copywriter
What was the first project you landed?
A direct response sales package by MBI, selling a coin collection package.
What are your current projects?
I'm manager and editor of the Crazy Egg blog. And I have a variety of coaching, consulting and copywriting projects in the works.
What has been your proudest copywriting moment?
Getting the Crazy Egg position after only a 5-minute conversation with one of the founders of the company.
What's your favorite niche to write for?
business development/marketing
What's your writing routine?
I start with the big idea. After researching it, I create a high-level framework for my project, focusing on a logical, persuasive flow of ideas. Then I fill in the gaps to complete my first draft. Most projects go through several rounds of edits before I'll call them done.
Please give us an example of how your life has changed since becoming a copywriter.
I no longer accept just any job to pay the bills. I work on projects I like with people I enjoy. Better still, I don't have to chase down clients. Prospects find me and try to persuade me to work with them. Now that's turn-around!
What success tip would you like to share with your fellow writers?
Whatever service you offer, use it to market your own business, whether it's on your business website or a money-making website. Then when people ask to see your work, you have something impressive to show them.
When did you realize you were living the copywriter's life?
I took my daughter wedding dress shopping one afternoon when most people were putting in their 9 to 5, and I was able to buy the dress that made her face light up--without worrying about the price tag.