Mark Kwasny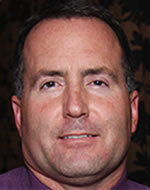 AWAI Member Since: 2000
What's your current occupation?
Direct-Response Copywriter/Author
What's your former occupation?
Jack-of-all-trades
What was the first project you landed?
My first paying project was shortly after I completed AWAI's six-figure program. I was paid $2,000 to write a direct-mail letter for a magazine called The New American.
What are your current projects?
I'm heavily involved with helping sales and business coaches create an online presence, writing copy for web pages, email, and social media.
What has been your proudest copywriting moment?
Writing a liftnote for an existing email promo that brought in an additional $425,000.
What's your favorite niche to write for?
Coaching and self-help industry.
What's your writing routine?
My day starts early. My writing time is usually from 6 a.m. to 1 p.m. After that, I do the stuff where my mental focus can afford to be a bit less.
Please give us an example of how your life has changed since becoming a copywriter.
More than anything else, I have gained confidence in my writing and my ability to carry through on the projects I start. This confidence carries over into everything I tackle in life. Persistence and perseverance win the day.
What success tip would you like to share with your fellow writers?
As simple as it may sound, here it is … don't quit! If you decide you want to be a copywriter, then be one. That means doing, not quitting. There's no such thing as a quitter who became a copywriter.
When did you realize you were living the copywriter's life?
When AWAI contacted me to be on their "Wall of Fame"!