Michelle Burgess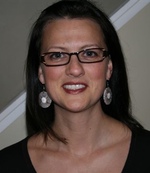 AWAI Member Since: 2007
What's your current occupation?
What's your former occupation?
Cafe owner for 13 years.
What was the first project you landed?
My first project was with a company called NPE. It was a B2B package promoting marketing materials to fitness professionals. It was a great first promo and a fun company to work with.
What are your current projects?
Right now I'm working on four projects. Two different B2B letters – one for NPE and another for a construction and remodeling company called MRS. I'm also working on a financial promotion for Casey Research. And to save the best for last, my fourth project is an AWAI promotion for the 2009 Bootcamp.
What has been your proudest copywriting moment?
A few months ago, the good folks at NPE recommended me to two other clients. It really felt terrific to know they were happy enough with my copy to put their own name on the line and recommend me.
What's your favorite niche to write for?
Financial and Business Opportunity
What's your writing routine?
My husband leaves for work at 5:45 a.m., so I'm at my computer, coffee in hand, no later than 6:00 a.m. I write until 10:00 a.m., and then my dog and I go for a nice long walk. After lunch, I start up again and write until my goals for the day have been accomplished.
Please give us an example of how your life has changed since becoming a copywriter.
My life has changed completely. I have so much more free time. After running a very busy cafe for 13 years, I feel like I'm on holiday. There's a lot of stress and pressure in the restaurant industry … and now it's gone! Life is good!
What success tip would you like to share with your fellow writers?
What worked for me was persistence. A great example is when I decided that I wanted to write for Casey Research. My first few attempts to get their attention didn't go as planned, so I just kept submitting samples. I'm happy to say it eventually worked, and now I'm working on my second project for them.
When did you realize you were living the copywriter's life?
It all became very real to me when the checks started coming in. It really feels great to get paid for what I love to do. And as an added bonus, my husband and I now go to a movie every Monday afternoon. But even better than the movie is simply knowing that I actually have time to go.