Russ Banister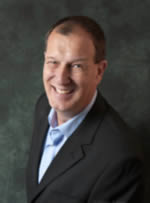 AWAI Member Since: 2003
What's your current occupation?
Freelance Marketing Copywriter
What's your former occupation?
Copywriter for Safety Information Publishing company
Warehouse Distribution Manager for a national bakery
What was the first project you landed?
Email copy for a safety information publisher – who liked it so much they offered me full-time employment!
What are your current projects?
Wow! So much has happened in the last five years. The copywriting position transitioned from full-time to freelance for the company I was working for. (Recession hit them hard and it was better for both of us to go to contract work.)
After becoming a freelancer I had to build an entire new skillset. Now I help small business owners with their online presence and can help them by building websites, generating leads, creating online ad campaigns (mainly Facebook and Adwords) and many other services.
As well, I have a small, consistent client base which needs copy on a regular basis.
What has been your proudest copywriting moment?
Hmm… would it be the single 4-page letter that generated over $750k in investment money?
Or the first letter that got accepted by one of the major publishers?
Or is it the fact that clients keep coming back to me because I do what I say I'm going to do?
Maybe it's the website I built from scratch (in HTML to boot!) that generated a tidy $600 - $800 a month before selling it for a tidy little profit.
Or all of the above and more!!!
What's your favorite niche to write for?
One that pays regularly (being a freelancer has taught me some hard lessons too.)
What's your writing routine?
Routine… what's that?
Please give us an example of how your life has changed since becoming a copywriter.
How hasn't my life changed? This really is the "Key to the Kingdom" that others talk about. I have a certain confidence about my career I've never experienced before. I know that what I do is so needed in the marketplace.
There's no fear of not being able to find enough work – just how am I going to be able to do all the work that comes to me.
What success tip would you like to share with your fellow writers?
Persistence pays off. I started taking AWAI's Accelerated Program for Six-Figure Copywriting in September 2003. Then, I took the Masters Program in 2005. It wasn't until January 2007 that I was ready to make the jump to full-time copywriter. And it'll be a couple years at this job before I am ready to fully take the next step... whatever that turns out to be.
It could be a freelance career, or it could be some sort of information publishing business. The possibilities that open up for me are amazing and endless!
And one VERY important factor: Create as many opportunities as you can to find a mentor. I've been fortunate. I found a great friend in a fellow AWAI member who lived in the same town as me (before Agora hired him and moved him to Baltimore!). Without his advice, candor and pushing me, I would have given up on this dream and been destined to remain a bread man.
All of the above still holds true today.
Relationships are critical to success. Establish good communication with people and do what you say you're going to do. That's the key to my success.
When did you realize you were living the copywriter's life?
The day I saw money streaming into my paypal account from the website I built to sell information in a particular niche. Pretty exciting to wake up to new sales.