Sharon Olsen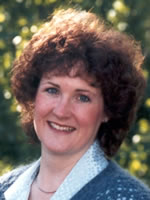 AWAI Member Since: 2003
What's your current occupation?
Copywriter/Graphic Designer
What's your former occupation?
Software Architect
What was the first project you landed?
Promotional materials for a realtor, including business cards, marketing material and a website.
What are your current projects?
Websites for small businesses, email flyers, an educational assessment notebook, and more.
What has been your proudest moment as a freelance copywriter and graphic designer?
Subtly persuading a client that changes were necessary to clarify a presentation to executive staff, then having that client return again and again at the BEGINNING of projects for my help. Now rather than struggling with their message, this client looks to me to help build it from the start.
What's your favorite niche to write and design for?
Small business
What's your writing/designing routine?
Actually, my writing has morphed into a more holistic approach to the projects I am presented with. I am very visual, so I create a graphical framework for each project, whether web or print, small or large, and then face the audience to learn who they are, how their minds work, what they need to get the message through.
I keep my writing skills sharp by keeping a journal and free-writing every day. This keeps words in my head and at my command when I need to create a business document.
Please give us an example of how your life has changed since becoming a freelance copywriter and graphic designer.
Initially, I struggled to find a new identity. After years in high tech, I just couldn't find the will to do it every day anymore. It took me a while to find a clear path to what made me happy every day… to find the type of work I would happily do for free. When I did, I found people would pay me because the quality and enthusiasm were there.
I am a MUCH happier soul these days. While it is all still evolving (doesn't everything?), I love the direction my work is taking me. I learn every day. I help people do that which they either cannot or choose not to do – and they are very appreciative of my efforts. It's a good life.
I label myself a Graphic Designer, but the writing is so critical to the success of what I do. Without the insight and understanding of copywriting that works, my ability to create web and print solutions for my clients wouldn't be there. I'm very thankful to AWAI and the path I've followed because of them.
What success tip would you like to share with your fellow freelancers?
Sort and sift through the options in front of you to choose what you like to do, what you would do for free. Pick that, get good at that, and you'll find a way to build a revenue stream from it.
When did you realize you were living the copywriter's life?
I've chosen a hybrid approach to the copywriter's life. I've been lucky enough (okay, lucky is not the word – persistent is probably a better one) to find a corporate job that has a very wide range of projects that touch all the areas I like to work with (writing, graphics, and web design). This job allows me to run and grow a business on the side, where I can pick and choose the clients I work with and the projects I take. While money is always important, for me, reducing stress and being happy with my work comes first. By holding true to that, for the first time in my life, I'm making the money I want without the stress!