Caroline Melberg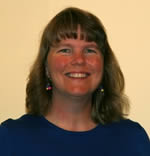 AWAI Member Since: 2005
What's your current occupation?
Freelance Marketing Consultant
What's your former occupation?
Marketing Director
What was the first project you landed?
The very first project I landed was copywriting for an online niche news portal, writing sales letters and email campaigns for them.
What are your current projects?
After Bootcamp last year, I landed a sales letter project for the Taipan Group, which I'm working on now, as well as an online campaign for a local travel agency and a newsletter for The Page Foundation, a local charitable foundation.
What has been your proudest copywriting moment?
When I received my first check in payment for my writing. I knew then that I would succeed as a copywriter.
What's your favorite niche to write for?
What's your writing routine?
I research my projects in the afternoon – usually for 2 or 3 days, depending upon the assignment. I reserve the morning hours for writing, as I'm at my most creative at that time. I try to take a break each day for exercise, but I'm still working on getting into a regular exercise routine.
Please give us an example of how your life has changed since becoming a copywriter.
The freedom to control my own schedule is a dream come true. I'm working a lot – but when I want to take time off, or need to for family commitments, I can do so with no problem. The flexibility that I have now is dramatically different from my former life in the corporate world.
What success tip would you like to share with your fellow writers?
Don't be afraid to "just do it" – you don't have to wait until everything is perfect, until you know everything there is to know and have all your "ducks in a row." Just get started – go out and make a mess! Be confident about what you DO know, and go out and get your first client – even if you are scared to death to do it. Nothing has taught me more than the actual experience of working with my clients, learning what's important to them and then doing whatever it takes to deliver it for them. That's my advice. Just get started – then don't quit!
When did you realize you were living the copywriter's life?
I've worked in marketing for a long time, coordinating the efforts of others. I've always wanted to be paid for my writing, so when I got my first check for my first writing assignment, I knew I was going to make it.