Cassandra Lee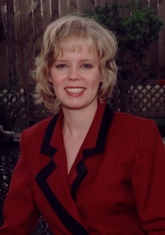 AWAI Member Since: 2005
What's your current occupation?
Freelance Graphic Designer and Copywriter, Short-Term Trader
What's your former occupation?
Teaching and Sales
What was the first project you landed?
I did logo designs and brochures for a kids' website.
What are your current projects?
I've just finished preparing posters for a client's tradeshow. I have also completed a CD cover and logo design for a new client, who is launching his own training company.
What has been your proudest design moment?
Having a logo design and cover chosen for use by AWAI! That is what jump-started my design business.
What's your favorite niche to design for?
I most enjoy designing and writing direct-mail pieces for the financial niche. Self-help, business-to-business, and health are also niches I enjoy working in.
What's your daily routine?
I enjoy spending the first 30 minutes of the day, before the sun comes up, looking at my current projects and deciding what I'll accomplish that day. Being fresh from sleep, I find that I get some of my best ideas during this quiet time. Having this plan in my head of what I will accomplish keeps me on track throughout the day.
After exercise and breakfast, I head back to my home office, ready to get to work. Whether it's research for a new project or tweaks on some existing ones, I spend the next several hours working on projects until lunch. I return to the office after about 30 minutes and read something current about graphic design or copywriting. Then, the timer is set for my 30-minute writing time. When the buzzer sounds, I return to my current projects re-energized!
Life doesn't always allow this "perfect" scenario … sometimes I'm so involved in a project that I don't want to stop until it's finished. Fortunately, being freelance gives me the opportunity to adjust my schedule for those times without having to ask a boss or office manager for permission!
Please give us an example of how your life has changed since becoming a freelance graphic designer.
What I enjoy most is being in control of my own schedule. If I need to take time to do some of life's "musts" (such as going to the doctor), I can just set up the time and go. I don't have to keep calling back to cancel because I couldn't get off work at that time. I can actually plan work around times when I can be the most productive without having to worry about a commute or office politics.
With this change, I look at life differently. When I worked for someone else, I felt like life was just something that "happened." As a freelance designer and copywriter with control over my schedule and income, I now believe that the quality of my life is determined by the actions I take or don't take – life doesn't just happen; I make it happen.
What success tip would you like to share with your fellow freelancers?
Find a network of other designers and copywriters who you can communicate with regularly. It's nice to have others you can bounce ideas off of and get some great tips from. Network at Bootcamp and stay in touch!
When did you realize you were living the designer's life?
I'm still busy building the business and expanding my services to include copywriting. There are times when I do catch a glimpse of my future life. With each new client and project, I know I'm closer to that ultimate freedom, and I can't wait! That thought, along with support from AWAI, is what keeps me motivated to continue forward!