Gail Glanville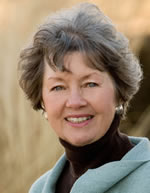 AWAI Member Since: 2008
What's your current occupation?
Copywriter, webwriter, marketing makeovers
What's your former occupation?
Advertising, TV commercial/film production
What was the first project you landed?
Marketing makeover for a priest turned performance consultant
What are your current projects?
Marketing makeovers and websites for Immunity to Change coaches, Home Energy Pros, head copywriter and web architect for Women's Health Council of RI.
What has been your proudest copywriting moment?
It is always when I see a client step into a new role that is more fulfilling for them; when they read their new web copy and say "Holy Cow!!!"
What's your favorite niche to write for?
Heart-centered, integrative health services
What's your writing routine?
Two hours first thing for the important work, when there's lots of juice in my forebrain. Then editing and researching, answering emails. I save the afternoons for meetings and fun.
Please give us an example of how your life has changed since becoming a copywriter.
I buy more flowers, entertain more, enjoy life more---because I'm doing something that is fulfilling and satisfying. I've been able to provide more financial and motivational support to my family, because of what I've earned and learned.
What success tip would you like to share with your fellow writers?
If you can wade through Ken Wilber's "Brief History of Everything", you'll find some great tips for writers and marketers. Imagine how you'd write to motivate a "flatlander."
When did you realize you were living the copywriter's life?
"Doing what you love is the cornerstone to having abundance in your life," to quote Wayne Dyer. I like the freedom that comes with this life. I especially like helping people live the life their souls intend.