Kelly Richardson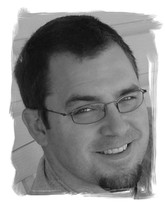 AWAI Member Since: 2003
What's your current occupation?
What's your former occupation?
High school English teacher
What was the first project you landed?
Writing web content for a major SEO-driven marketing and publishing firm.
What are your current projects?
Sweepstakes packages for a direct mail publisher in Australia; web content for a corporation specializing in subsea equipment; assisting a firm in Belarus in developing a software product to defend children from shocking online content
What has been your proudest copywriting moment?
Being hired as a ghostwriter to assist a world-renowned athletic trainer in publishing an NFL training manual for McGraw-Hill.
What's your favorite niche to write for?
Environmental and eco-friendly initiatives
What's your writing routine?
Because I'm still a full-time teacher and haven't made that jump to full-time copywriter, my writing takes place primarily in the evenings and on weekends. I typically dive right in, pounding out a first version quickly. I let it simmer for a few days and return to make revisions.
Please give us an example of how your life has changed since becoming a copywriter.
My wife is able to be a doting, stay-at-home mom to our three boys Jacob (5-1/2), Patrick (2-1/2), and Turner (6 months). You simply cannot put a price on that.
What success tip would you like to share with your fellow writers?
A tip geared toward those with no professional experience – create a sample project in each area that a potential client is most likely interested (web page, sales letter, press release, etc.). Look at model pieces and rewrite them using your own made-up content.
When did you realize you were living the copywriter's life?
This past year, when I made the exact same amount writing VERY part-time that I made teaching full-time. It was quite an incredible feeling.