Mary McNamara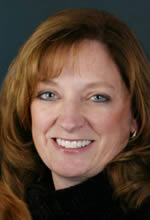 AWAI Member Since: 2002
What's your current occupation?
Copywriter/Innkeeper
What's your former occupation?
Non-Profit Program Director
What was the first project you landed?
A friend's newsletter for her small business.
What are your current projects?
Fundraising packages for national clients.
What has been your proudest copywriting moment?
After a man who'd been in a devastating accident and helped by a rehabilitation hospital I write for read the letter I wrote sharing his story he replied, "The more I've read the draft the more I like it … If by sharing my story it helps others then I suppose something positive has come from a disaster in my life. I was wondering why I was spared."
Another fundraising client forwarded an email from the organization I'd been writing for with the subject line, "Amazing!" Seems a donor who had once given $100 ten years earlier and in years since only gifts of $5 or $10 had sent a check for $10,000 in response to a letter I'd written. Needless to say, that was a really good day.
What's your favorite niche to write for?
What's your writing routine?
I'm adjusting to a new routine as we've moved to operate a small inn in the Black Hills of South Dakota and will soon open a wine tasting room on the property as well. Having my career be "portable" has made it possible for us to take on this exciting adventure.
Please give us an example of how your life has changed since becoming a copywriter.
I've learned to appreciate that, unlike many people, I love what I do. It seems "taking the road less traveled" has made all the difference!
What success tip would you like to share with your fellow writers?
Be dedicated to the dream. I have a framed quote from Richard Bach on my desk – "A professional writer is an amateur who didn't quit." There will be days when quitting sounds easier, but then you'll never know what could've been.
I think you'll also find that a common theme among many copywriting "Success Stories" is participation in AWAI's annual Bootcamp. Networking with others who work solo is important.
When did you realize you were living the copywriter's life?
Recently my youngest daughter was talking about stay at home moms and referred to me as one. When I corrected her that I had a job, but worked at home she replied, "But, you're one to me, Mom. Because if you didn't work from home some of the times I was sick I would've had to stay home alone."