Bruce Midgett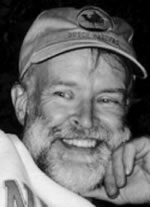 AWAI Member Since: 2003
What's your current occupation?
Freelance Writer
What's your former occupation?
Freelance Publisher
What was the first project you landed?
Political copywriting/speechwriting for a congressional candidate.
What are your current projects?
Mostly long fiction. Open to requests from political candidates and causes, nonprofits to do promotional writing, but extremely selective
What has been your proudest copywriting moment?
Staff writer for 2012 candidate for Governor of Montana.
Pro bono writing for Montana Moves to Amend.
What's your favorite niche to write for?
Politics, nonprofits
What's your writing routine?
No routine. If under contract, my only imperative is deadline. For fiction, my writing is a creative, organic exercise.
Please give us an example of how your life has changed since becoming a copywriter.
Writing provides me the freedom to "work" when I want to.
What success tip would you like to share with your fellow writers?
Do it. Success in this business seldom happens in big gulps, but rather in small sips. Eventually they add up.
When did you realize you were living the copywriter's life?
When I inadvertently got caught in five o'clock traffic and realized I hadn't seen this for some time; when I walked downstairs in my home to my office to get to work and opted to go for a hike in the surrounding mountains instead; when I told a woman at Bootcamp what I did, and she replied, "Wow! That's exactly what I want to be able to do!"; when I realized I was no longer searching for another occupation.