Carol Parks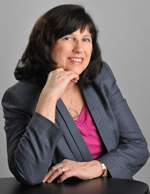 AWAI Member Since: 2003
What's your current occupation?
I transform businesses and find antidotes for marketing headaches, as a Marketing Consultant, Business Growth Strategist, and Copywriter.
Marketing Consultant and Business Growth Strategist
Copywriter – Health & Wellness, Sports
What's your former occupation?
Owned boutique piano schools in 3 states. Taught over 1,000 people to play piano during my 28-year tenure in this business. Also sold life insurance, investments, and residential real estate. At heart, I'm an entrepreneur and always will be!
What was the first project you landed?
My first project was with a major online alternative health company -- a direct result of completing a Bootcamp spec assignment. Spec assignments work, especially for new copywriters. J
What are your current projects?
I'm still on retainer with Mercola.com and working on a project for Agora Health, in addition to a handful of other health clients. In addition, I recently hired an assistant to handle research, admin, social media, and financials.
My current plan is to leverage my marketing and copywriting skills into another business venture, which will launch by the third quarter of 2014. As part of that launch I'm working on a book, an info-product, and my entire marketing funnel.
I'm also part of a high level Mastermind group that meets 4 times a year.
What has been your proudest copywriting moment?
There are several: Getting my first control… AWAI Spec Award of 2010… Consulting on marketing strategy with a struggling company that had flat-lined and changing their future… Working with Mercola.com and other health clients… Becoming an expert business builder.
What's your favorite niche to write for?
Health & Wellness… Fitness… Sports… Financial… Entrepreneurship
What's your writing routine?
I'm up and at my desk by 7:00 am, coffee in hand, after a bit of morning wake-up exercise.
I always check email early in case of urgent requests from clients. Then I focus on my most pressing client work in the morning and early afternoon, followed by less pressing client work and my own business building activities.
I admit to being a workaholic but in summer I try to get outside in the evening. Recently, I ventured back on the tennis court after a knee injury requiring surgery. That gets me away from the office by 6:00 or 6:30 pm instead of 8pm on the days I play. I'm also learning to play golf.
I almost always work at least a half-day on Saturday.
Of course, client appointments, mastermind meetings, and online trainings get sprinkled into the schedule.
Please give us an example of how your life has changed since becoming a copywriter.
Oh my gosh… where do I begin?
Fulfillment. I've always loved marketing strategy. It was my favorite part of running my piano businesses. Learning to write copy has taken my marketing to a whole new level of usefulness. And that in turn, has led to a much enhanced and deepened level of marketing knowledge. I'm still fascinated by marketing and fulfilled on a daily level by what I get to spend my time doing.
Freedom. I'm too entrepreneurial to ever hold a 9 to 5 job. Besides, my wanderlust always gets the best of me. Copywriting and consulting allows me the ability to pack up my computer and plunk myself down in another city and continue working and earning. Since my 5 children are scattered all over the country, this allows me to actually see them much more than a traditional job would. And it affords me the potential to relocate to the south for winter – especially enticing after this past winter!
Financial rewards. For the first time in my life, I don't feel cash-strapped. I am now saving for retirement (even though I hate the thought of retiring), and enjoying a lifestyle most people would envy.
Success mindset. This is undoubtedly the most liberating of all. It's taken years to overcome the poverty mentality I grew up with and replace it with a wealth mindset. I am personally more confident than ever before.
What success tip would you like to share with your fellow writers?
Success is a mindset. Having a wealth mentality is key to your success.
Set written goals to cement them and make them a reality. You can invest a bit of time and make a poster with photos representing your goals – business, travel, health, and personal goals. Put it on the wall where you see it every day. It'll give legs to your dreams.
Plan your time. Use a planner to keep track of essential tasks and projects.
Join a Mastermind group. It helps with mindset, goal setting, vision, time management, and implementation. Entrepreneurship is lonely unless you surround yourself with like-minded folks!
When did you realize you were living the copywriter's life?
Initially, it was when I got my first major check from an out-of-state client. My area had taken a major hit from the recession in 2008 and 2009, and everyone in Michigan was running scared. Every day my husband went to work, he wondered whether that would be lay-off day for him. That check gave me confidence in my copywriting abilities, and provided a hedge against the day's prevailing anxiety.
Subsequently, connecting with a high level Mastermind group helped push my business to the next level, and the next. We ultimately decided NOT to participate in the recession.
Now, when I travel and work simultaneously, or have the ability to write a promo to earn a vacation, I realize again how blessed I am to own these Marketing Strategy and Copywriting skills.
Besides time flexibility, I have more financial flexibility than I've ever had. If I want to play tennis, travel, learn golf… I can do so without fear that my money will run out before the end of the month.
I earn quadruple the income of my best-performing year owning boutique piano schools, and have a much more flexible lifestyle. And the work is FAR more fun! What could be better? Well, maybe triple or quadruple today's income, without loss of flexibility! I'm counting on that too.