Conrad Hall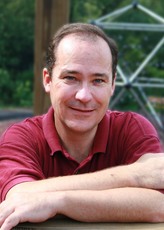 AWAI Member Since: 2007
What's your current occupation?
Copywriter and Consultant
What's your former occupation?
Field Engineer – Construction
What was the first project you landed?
My first project was consulting on a promotional package for iRecycle Computers. It included a tri-fold brochure, a full-page flyer and a business card.
What are your current projects?
World's first e-book tele-workshop series – 40 gurus covering 11 subjects to give you everything you need to write, publish and market your e-book.
Toronto Bruce Trail Club – working to increase membership and the club's involvement with the business community for fundraising.
Writing an e-book for Bob Bly about successful websites for freelance copywriters.
Coaching six copywriters in the development of their internet marketing businesses.
Ontario General Contractors Association – revising website content, consulting on usability, and writing a textbook on site preparation and layout.
Writing an e-book on how to hire a contractor you can trust and developing an accompanying audio product.
What has been your proudest copywriting moment?
Publishing my first e-book, Writing e-Books for Fun and Profit with Bob Bly.
What's your favorite niche to write for?
What's your writing routine?
The start and end times are the same, but I'm trying out a new arrangement for my time during the day. Here is the new arrangement:
4:30 – Up and shower
5:00 – Write and work on current projects
7:00 – Cycle
8:00 – Shower and change
8:30 – Work on current e-book
12:00 – Swim
12:30 – Lunch
1:00 – Write
5:00 – Go for a walk
6:00 – Supper
7:00 – Write, read, play on the computer
10:00 – Go to bed
If it looks like I "work" a lot during the day, just know that I find writing more fun (and certainly more challenging) than playing video games.
Please give us an example of how your life has changed since becoming a copywriter.
This is a huge question. Before I became a copywriter, I had to be up at 4:30 so I could be to work at 7, no matter what the weather, all year round. By 3:30 every day, I went home exhausted. The only time I ever had to get things done was on the weekend – which meant I didn't really have much of a weekend.
Now I get up at 4:30 because I enjoy it, and I work when it's quiet. Then I go for a bike ride just when I get to watch everyone else making their way to work. It's kind of fun to see the looks on other people's faces when they see me riding away from downtown.
The change is that I do what I want to do each day. When I need to buy a loaf of bread or milk, I can just take a break and go get it. When a client or a friend wants to meet, I just flip open my datebook and pick a time.
Now here's the glicken – Bootcamp 2007 is when I decided to go full-time into copywriting, and I joined Circle of Success to seriously pursue this career. I didn't know it, but six other people who joined Circle of Success at the same time would become very important to me.
More important than any success is the family I have found in these six people, as we support and motivate each other.
What success tip would you like to share with your fellow writers?
Do you want to get very good at writing copy very quickly? Go back to the very first exercise in the Accelerated Program and do it for every letter in the "AWAI Hall of Fame" book, every letter in Monthly Copywriting Genius, and every other successful letter you find. Nothing will propel your understanding faster than the simple exercise of hand copying successful letters.
When did you realize you were living the copywriter's life?
When I signed up for AWAI's Circle of Success at Bootcamp 2007. That was when I decided to go full-time as a copywriter.