Jim Turner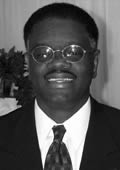 AWAI Member Since: 2005
What's your current occupation?
Copywriter and Direct-Response Marketing Consultant
What's your former occupation?
Engineering Manager
What was the first project you landed?
I landed my first paid project from a spec assignment posted on the AWAI Founders Circle website. This was in June 2005, just weeks after I'd completed the AWAI copywriting program. The spec assignment, offered by Agora Taipan, was to write a business-opportunity promo, and although the project ended up being scrapped, they thought my copywriting was good enough that they hired me to write other promos. That first project was the springboard to my copywriting career.
Whether you're a newbie or not, spec assignments are the best way to get your foot in the door with a potential client. They give you a chance to demonstrate what you can do … to show that you have the skills, ability and aptitude to write compelling copy. From this first assignment, I learned that you don't have to write blockbuster "Hall of Fame" copy every time. There are numerous reasons why a promo fails or succeeds. Sometimes it's the copy, and sometimes it's not. Many times it's purely timing. But every assignment is an opportunity to showcase your skills.
Another great thing about my first project is that it allowed me to work with one of the top marketing and publishing experts in the financial advisory services industry – Sandy Franks. Sandy's feedback and critiques helped advance my copywriting skills at a rapid pace. I consider myself very fortunate to have had someone of Sandy's experience level take the time to work with me when I was merely a novice.
What are your current projects?
I work on a couple of financial promos a month, hopefully in different phases of development, which allows me to multi-task. Currently, I'm also putting the finishing touches on a promo for the upcoming 2007 AWAI Bootcamp.
What has been your proudest copywriting moment?
I'd have to say my proudest moment was when I saw one of my early promos in hard copy when it arrived in my snail mail box. That was the moment when it hit me – "Yes, I'm a copywriter!"
What's your favorite niche to write for?
Financial newsletter publishing.
What's your writing routine?
Unlike some of the copywriting masters, I'm NOT a morning person and could never write serious copy at 5:00 a.m., unless I'm still going from the night before. My most creative times are in the afternoon and late at night.
I usually write in 4-hour blocks, with occasional 10-minute breaks where I step away from my computer and do something totally different. I might get a glass of water, walk out onto my deck for some fresh air, or talk to my writing buddy Skooter (our adorable beagle). I sometimes turn the TV on or listen to music – anything to take my mind off of writing. Many times, I get some of my most creative breakthroughs during these mini-breaks.
After the 4-hour block of creative writing is over, I'll eat or take Skooter for a walk. In the spring and summer months, I sometimes go down the hill to the gas station for a cup of coffee, and sit on one of the benches to relax. When I come back to my computer a couple of hours later, I'll usually move to another project and do some research online, read/answer emails, scan through my swipe file, or read through some of the many e-zines I subscribe to.
Please give us an example of how your life has changed since becoming a copywriter.
Probably the biggest change is in lifestyle. And by that I mean a feeling of being more in control of my life.
In January 2003, the company I worked for downsized, and I was out of a job for the first time in my life. It was a terrible and gut-wrenching experience. Once the dust settled and I was able to think clearly about what had happened, I realized that I had been putting ALL my eggs into one basket, and in the process had put the well-being of my family at serious risk. So I made a commitment to myself that I'd never again be dependent upon someone else to employ me or provide me with income.
Now, as a freelance copywriter, I feel more in control of my destiny. Even though I do some marketing consulting for other small businesses, by far the majority of my income is from writing sales copy.
The fact that I no longer need an alarm clock is an incredible feeling. I wake up when I want to wake up, although I try to never get up later than 8:30 or 9:00 a.m. And I get a real thrill when I can go to my daughter's school in the middle of the day and not have to worry about getting someone else's permission to do so.
What success tip would you like to share with your fellow writers?
Before I offer up a tip, I'm going to assume that you've completed the AWAI basic program, and I don't mean you just read the manual. I'm suggesting that you complete all of the exercises, including the final project. If you've accomplished that, you're light years ahead of the competition.
My next recommendation is that you position yourself so that you can meet and greet the movers and shakers in this industry. You need to get around people who are successful copywriters, and you need to get to know folks who need your services. There's no better place to do that than at AWAI's annual Copywriting Bootcamp. That's where my career was really set ablaze, as well as the careers of many other AWAI members.
If you take advantage of an AWAI Bootcamp, you can take years off your journey to fulfilling your dream of living the copywriter's lifestyle.
When did you realize you were living the copywriter's life?
It became real to me when I received my very first check. In order to get paid, and really live the copywriter's life, you have to develop the skills and demonstrate to a client that you can write copy that sells.