OliveJoy Wolfe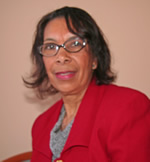 AWAI Member Since: 2003
What's your current occupation?
Freelance writer--science, nonfiction and copywriting and Freelance Photographer Consultant Scientist and Speaker at International conferences
What's your former occupation?
Consultant Research Scientist and Freelance Scientific writer
What was the first project you landed?
Promo piece for the book Rain Forest Herbs for HSI but they decided to bring the project in-house Next project was Product descriptions for Mercola.
What are your current projects?
The Newark Travel writer for The Examiner Newsletter Editor and Photographer for NJ AACC (voluntary) Just published my first book and working on the second Updating my travel blog Scientifc writing assignments
Completed two Kindle books now featured on Amazon Created a series of PLR articles and working on other topics Writing a series of devotionals…great way to commit to writing each day
What has been your proudest copywriting moment?
Landing a paid project with AWAI for the Fundraising program
What's your favorite niche to write for?
Travel
What's your writing routine?
For scientific projects I typically block off 3-4 hours at a time (with stretch breaks). For copywriting or other, I like to write in 15-30 minute blocks without stopping --just free thoughts on paper. Of course that's after research on the product or project.
Please give us an example of how your life has changed since becoming a copywriter.
Copywriting has allowed me to showcase my creative side. Scientific writing is rigid and very structured, copywriting and other creative writing allows me to be free in spirit and mind. I have been a freelancer for a long time so am accustomed to working from home or on my laptop while traveling. The internet has certainly enhanced a freelancer's life!
What success tip would you like to share with your fellow writers?
Your best writing is done when you're writing in a genre that you love so try to get those kinds of assignments first. Follow your passions and connect with people--you pick up so many nuggets just listening and following he conversations around you.
When did you realize you were living the copywriter's life?
When I got paid for an assignment. The first was through the job fair. Then in a totally different arena when I was asked what I do and I said I was a Copywriter, I got an assignment to write a Company profile.