Suzanne Mulligan-Born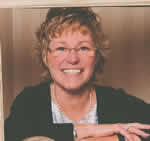 AWAI Member Since: 2007
What's your current occupation?
Writer and Content Marketer, Co-Founder QuickFitnessForZoomers.com
What's your former occupation?
Social Worker and Grant Writer
What was the first project you landed?
I had to look back to confirm this but I am happy to say AWAI was my first official client the month after I announced I was "open for business!"
I wrote two publications to support AWAI's grant writing program: Grant Writing Success: The Grant Writer's Toolkit and Grant Writing Success: Your 30-60-90 Day Action Plan. I was then referred to Mark Ford to complete research for a book he was writing. I have continued to work with AWAI and have completed several other projects for Mark Ford since then.
What are your current projects?
I am in the process of creating HealthyActiveSeniors.com- an online resource for seniors who want to get better with age! I will share the secrets every senior wants to know – secrets to help them to continue to embrace health, active aging and independence.
I write special reports, e-books and articles for a real estate agent who specializes in accessible housing for seniors and persons with disabilities.
I am working on a variety special projects for AWAI.
What's your favorite niche to write for?
For over 2 years I have been looking for a project directed at the booming Senior's market. After all, 10,000 Baby Boomers turn 65 every single day in the US!
With HealthyActiveSeniorss.com I have found my passion.
I also love to do research and writing of toolkits and manuals for a variety of topics, including marketing and getting clients. Some of my bigger projects are as a ghost writer.
What's your writing routine?
I like to get totally organized at the beginning of each week; I set my priorities and identify my deadlines. I work from that list each day, setting smaller goals. I work steady most days. Fortunately I have always been disciplined to work on my own and stay on task. I am driven by results - and the only way you get results is to get to work and get the work done.
Please give us an example of how your life has changed since becoming a copywriter.
I can hear an Aretha Franklin song in my memory bank screaming "Freedom, Freedom!" I have the flexibility to work as hard as I want while at the same time choosing to take time for my grandchildren and being there for my husband. The flexibility in the type of contracts I get involved with keeps my life interesting. I will never return to a J-O-B!
What success tip would you like to share with your fellow writers?
Take advantage of the great opportunity AWAI provides for continual learning. And stay focused on the goal you have set for yourself. When I look back I was always marketing in some way, shape or form. In fact, I reinvented myself several times. There were days I thought it would never come together. Then you wake up and realize you are truly busy and it feels great.
When did you realize you were living the copywriter's life?
There have been a number of points on the timeline: being able to work from home, on our boat, or on vacation; getting several pay checks in the mail in the same week; being able to say "the office is closed today, my family needs me;" and working on a project I love, no matter what day or time it is – simply because I want to!