Meet AWAI-Trained Writer: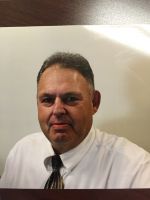 Larry Elkan
| | |
| --- | --- |
| Location: | Sarasota, FL |
| Professions: | Copywriter |
| Specialties: | B-to-B, Financial |
| Website: | www.larryelkan.com |
Professional Background:
Having recently retired from a successful 20 year career as Financial Advisor,Vice President-Investments,CRC® CRPS® for Wells Fargo Advisors I am now looking to apply this hands on experience in Financial, Investment, and Insurance, along with my extensive copywriting training, to provide you with a powerful one two combination punch... writing "compliant copy that converts".
Looking to write Financial/Investment/Insurance copy for B2B businesses.Case Studies, Success Stories, White Papers, and Special Reports are what I truly enjoy doing.
I will provide everything from ramp up, discovery, research, interviews to the final copy. All that you will need to add is any images, graphics or design work. Copy will be ready to use in print or online. Additionally it may be repurposed into social media snippets, newsletter content, blogs, and more.
Let's get together on LinkedIn.
THANK YOU!
LARRY ELKAN
1841 WORRINGTON ST.
SARASOTA, FLORIDA 34231
941-321-9548 or 813-528-2236
larryelkan@gmail.com
larryelkan.com
http://linkedin.com/in/larry-elkan-086499126